CHINAPLAS 2021 will be held in Shenzhen from April 13th to April 16th. At present, Chinaplas is not only the larger plastics and rubber industry exhibition in Asia, but also recognized by industry insiders that its influence is second only to the German K exhibition, which is the world's largest rubber and plastic exhibition, and has become the world's number one in the rubber and plastics industry. The second largest exhibition.
EUROMAP has been actively pursuing the exhibition policy. On the one hand, it provides a reliable reference index for global plastics and rubber companies to choose influential and high-quality exhibitions and visits at Chinaplas. On the other hand, it can also curb low levels in some industries. Quality exhibition. Every year, there are countless rubber and plastics industry exhibitions around the world, and EUROMAP only supports some exhibitions in the industry. These exhibitions are international and high-quality exhibitions, including "K" exhibition, "NPE exhibition", "CHINAPLAS international rubber and plastics exhibition" Exhibition" and so on.
Aiming at various application industries, help people in the rubber and plastics circle to open up new horizons through technical exchanges Comprehensive coverage of electrical appliances, electronic information, automobiles, new energy, packaging, building materials, medical care, sports and leisure and other application industries.
Machinery exhibits: 3D technology zone, auxiliary equipment and testing equipment zone, mold and processing equipment zone, extrusion machinery zone, film technology zone, injection molding machinery zone, plastic packaging machinery zone, recycling technology zone, rubber machinery zone, intelligent equipment zone
To
Raw material display: Additive zone, bioplastic zone, chemical and raw material zone, pigment and masterbatch zone, composite and special materials zone, recycled plastic zone, semi-manufactured products zone, thermoplastic elastomer and rubber zone
If any friends are interested in EPS SHAPE MOLDING MACHINE, EPS BLOCK MACHINE, EPS MOULD and EPS material engineering, welcome to our company. Our company is located in Hangzhou city, Zhejiang Province. Please come!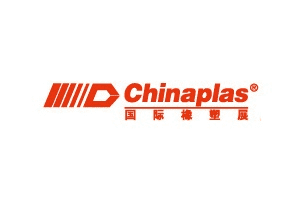 ---
Post time: Apr-12-2021