Central Vacuum System
Product Detail
Product Tags
EPS Central Vacuum System
EPS Central Vacuum System solves the problems of high temperature and high water content in the vacuum source, improves the vacuum efficiency, and keep the vacuum pump in a long service life. When numbers of EPS Shape Molding Machines are working together, the central vacuum system can provide efficient vacuum and save electricity power.
EPS Central Vacuum System consists of vacuum pumps,vacuum tank, tower cooler, vacuum pipe line, vacuum valve and other fitting parts. Fully automatic operation through PLC program control. For different quantities of EPS Shape Molding Machines, the vacuum tank size and vacuum pump quantity is different. Our technical team will specially design the Central Vacuum System as per each project. The stable vacuum source largely reduce the cooling time during production, and largely reduce the moisture in the final products, also help to reduce steam consumption in Shape Molding Machines.
Quality and branded products are used in the Central Vacuum System to guarantee the system performance stable and reliable.
Item

Unit

Specification

Note

Vacuum Storage Tank

mm

Φ1200*4000mm

 

Condenser Diameter

mm

Φ700*4000mm

 

Stainless steel condenser

mm

Φ25*4000mm, 294pcs

Special condenser for vapor-liquid separation

Cooling area

M2

120

 

Power

Kw

11k3*3

Condenser and vacuum storage tank can meet the vacuum requirements of 8 to 10 units of EPS shape molding machine, and the vacuum is averagely configured according to a single machine 3kw

Single vacuum pump suction rate

M3/h

630

Machine dimensions

3500*3000*6500mm

 

 

System vacuum negative pressure

bar

-0.75~-0.8

Working negative pressure of EPS shape molding machine

Machine weight

kg

3700

 

Electricity consumption

Degrese/hour

26

 

Single machine water consumption

Ton/hour

50~65

 

Condensate water, pump water temperature

℃

≤30

Circulating water utilization, soft water requirements

Condensate water, pump water pressure

MPa

0.15~0.2, Flow 65m3/hour

Circulating water utilization, soft water requirements

Equipped with a head of 20meters, a centrifugal pump og 65m3/hour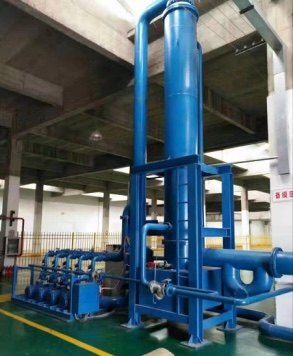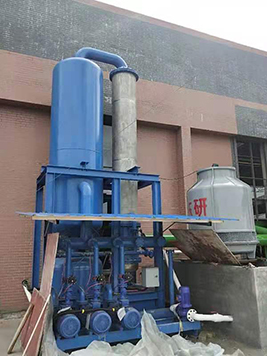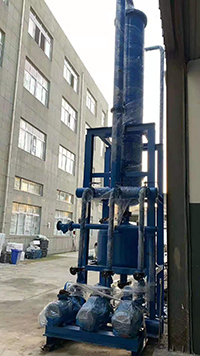 ---
Previous:
DSQ2000C-6000C Block Cutting Machine
---
Write your message here and send it to us